Director of Refractive Surgery Program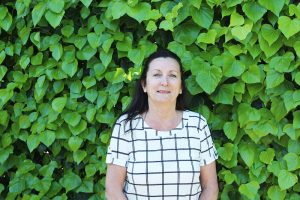 Jacqueline (Jacki) grew up in Los Gatos, California and attended the College of Notre Dame in Belmont, California majoring in language arts. She continued her education at the West Valley College in Saratoga, California, graduating from the medical assistant program. She also studied culinary arts, a pastime she enjoys today.
Jacki has worked at medical practices throughout the San Francisco Bay Area since 1974, including North Bay Eye Associates from 1993 through 2006. She joined MarinEyes in 2008 as Director of Refractive Surgery Program and was instrumental in the practice's expansion to the Novato office which is the site of MarinEyes' laser vision correction surgical suite. She enjoys working with her colleagues at MarinEyes to continue to build the refractive surgery program.
Jacki is married to Denis Chretien and they live in Penngrove, California where they raised their daughter. She enjoys cooking, baking and gardening. She is active in the Professional Women in Business in Sonoma, California.
Credentials:
College of Notre Dame, Belmont, California – Language Arts
West Valley College, Saratoga, California – Medical Assistant Program and Culinary Arts
American Society of Cataract and Refractive Surgery (ASCRS)
American Academy of Ophthalmic Executives (AAOE)