Christian K. Kim, M.D.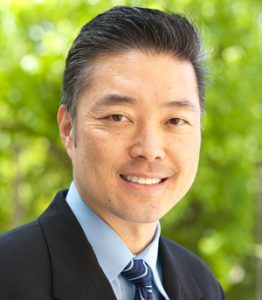 Doctor Kim grew up in Southern California where he studied Microbiology at UCLA, graduating with Honors in 1988. He attended medical school at Saint Louis University and residency in Ophthalmology at Medical College of Virginia. Dr. Kim completed a research and clinical fellowship at the Eye, Ear, Nose and Throat Hospital in New Orleans with Marguerite McDonald, M.D., FACS. Dr. McDonald is the first surgeon in the world to perform laser vision corrective surgery on a sighted human eye and trained Dr. Kim to perform laser vision correction procedures (LASIK among others).
Dr. Kim practiced previously for 10 years in Sonoma County.  He has now performed more than 10,000 laser vision correction surgeries as well as cataract and corneal procedures. Dr. Kim is on the clinical faculty at California Pacific Medical Center. His focus in practice is on corneal, refractive and anterior segment procedures, including cataract. Dr. Kim is certified by VISX and is Board Certified by the American Academy of Ophthalmology. Dr. Kim joined MarinEyes in 2008 and resides in San Francisco. Doctor Kim enjoys outdoor sports of all kinds and especially enjoys spending time with his dog.
Credentials:
University of California Los Angeles Department of Microbiology, Los Angeles, California – B.S. 1988
St. Louis University School of Medicine, St. Louis, Missouri – M.D. 1992
Medical College of Virginia Department of Ophthalmology, Richmond, Virginia – Residency 1996
Fellowship in Corneal Refractive Surgery with Marguerite McDonald, MD FACS, Clinical Professor, Tulane University Medical Center, Refractive Surgery Center of the South, New Orleans, Louisiana – 1997
Board Certified, The American Academy of Ophthalmology –1998
Procedure Certifications:
VISX Excimer Laser LASIK, PRK, PTK
Ziemer Femtomsecond Laser Certified
Lamellar Refractive Surgery – Chiron
Radial and Astigmatic Kerototomy – Stortz